Who said that tough and rugged couldn't also be pleasing to the eye?
As well as making Australia's most popular commercial washers and dryers, Speed Queen has a range of home machines sold in retail stores.
Despite being more expensive than most other brands, people flock to our retail machines in their droves.
Why? Because they understand that "you get what you pay for".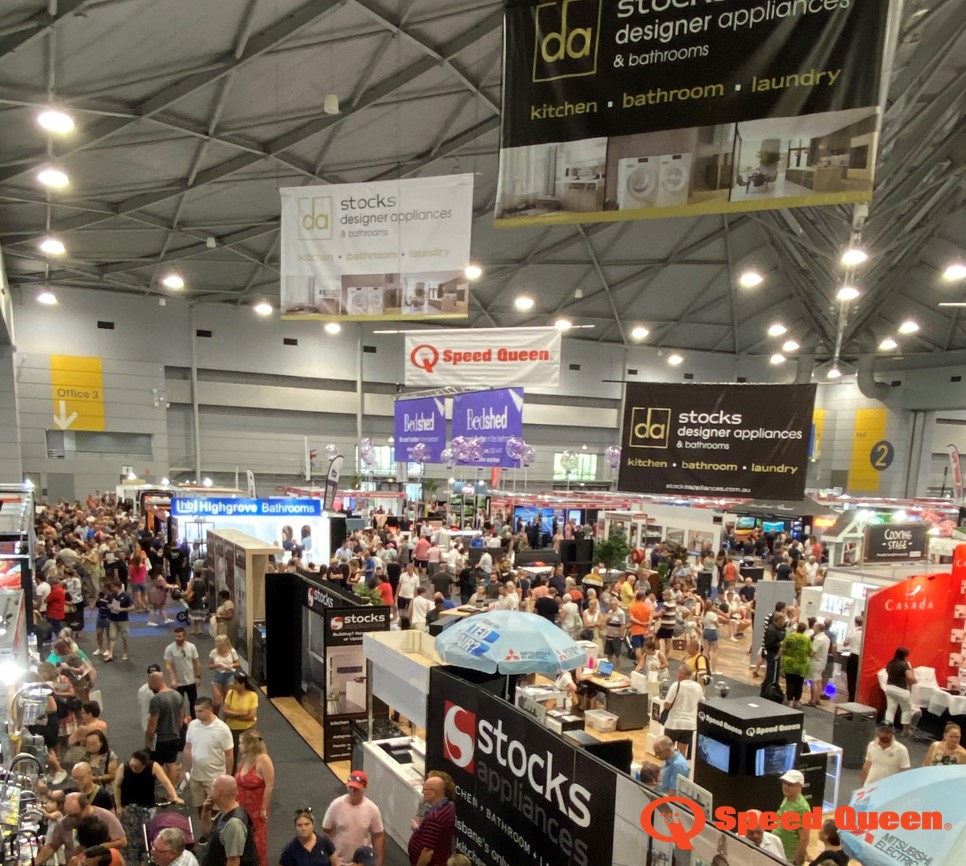 At a recent expo in Brisbane, we had literally thousands of people checking out our products. Over 19,000 people came through the doors over the weekend!
Commercial vs Retail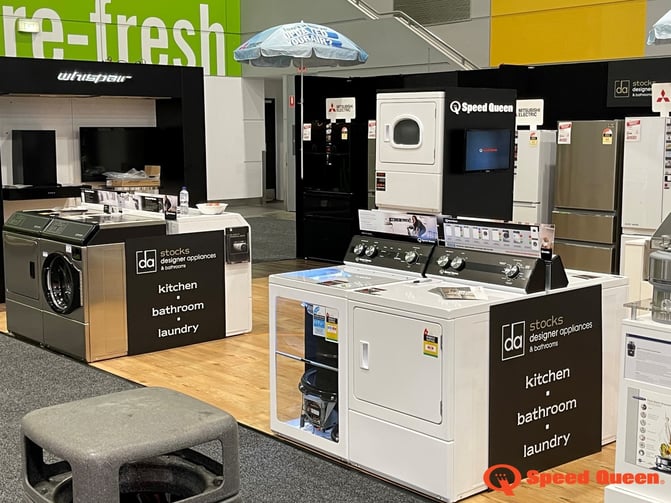 As much as we brag about how fantastic our retail machines are, they aren't up to the standard of our commercial machines.
As the world's oldest and biggest manufacturer of commercial laundry equipment, we understand just how rugged commercial machines need to be. The high standard of testing and components of our commercial products enables us to offer industry leading commercial warranties.
We know our commercial machines will withstand the heavy lifting that commercial environments need.
Commercial warranties that others envy
When you need washers and driers to operate without fail, day in and day out... for years, you need to be sure that they are built to last.
We know our machines are just that - and we back them with warranties to prove it. Check out our warranties on our commercial machines.
With some components carrying a transferable 10 year warranty, other manufactures might think we are crazy! But we know just how good our machines are!
Check out why we are able to offer such good warranties. (Hint: it's all about build quality!).
But, in the real world, things sometimes go wrong. A warranty is only as good as the company behind it. Again, that's where Speed Queen shines, by trusting outstandingly experienced distributors who have been selling and supporting our products for decades.
Want to find out how our commercial machines can help you?