It's been wet in the west. last month has been one for the record books, raining 28 out of the 31 days in Perth. This is the highest rainfall total for Perth since 1900, and the second wettest July ever recorded in Australia! Not everyone was happy about that, but it was great news for laundromat owners like Midland!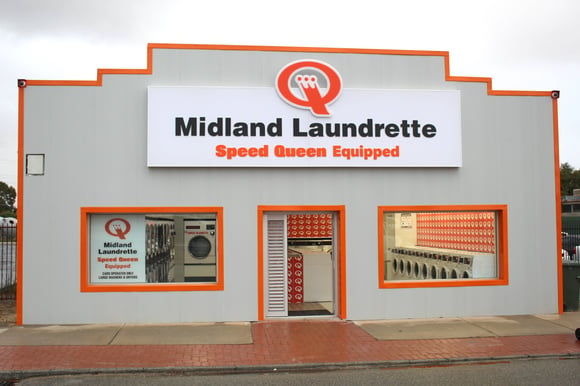 A storm of business
Historically Laundromats perform better during wet weather, so it comes as no surprise that during one of the wettest months ever, business was booming. This July Midland Laundromat made a whopping $43,000 profit. All this while the owner probably didn't even set foot inside (thanks to cashless payment and the impressive remote management tools Speed Queen provides). Whilst their July profit was truly astounding... that was after an impressive $27,000 profit in June! To cap it off... this laundromat opened in January 2020... so these results are within their first two years of operating.
If you are looking for a more comprehensive breakdown on their costs and income, sign up to receive the full laundromat financials.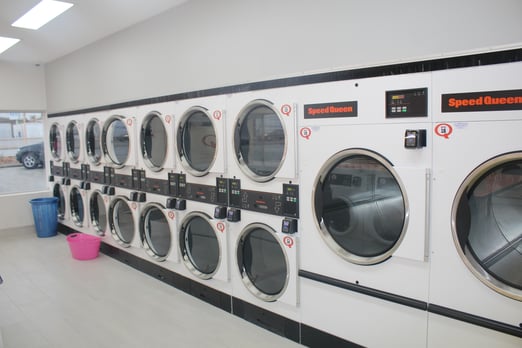 Why was Midland so successful?
Unfortunately, we can't claim credit for the weather, but Speed Queen has helped Midland in every way we can. We helped them validate an appropriate site with demographic and income data, advised on the best machines for their particular location and site, worked with them on installing everything and implemented the full Speed Queen app and Insights technologies for them. All this while providing general advice from years of experience in the industry. Nobody knows how to create an amazing laundromat as well as our official distributors.
You could have the next Midland...
Creating and running a laundromat is easy, especially with experts who are there to help! Laundromats are a stable business opportunity, even in the face of COVID, because they are classified as an essential service.
Midland chose Speed Queen because our machines are tough as, and built to last, so owners can sleep easy knowing that our products are a safe investment. Our Quantum controls and insights tools allow owners to effortlessly manage their site whenever and wherever they are! Speed Queen's integrated app means that they are able to easily use touchless payment systems, maintaining high levels of hygiene and eliminating the extra hassle made by cash.
Speed Queen has a long and successful history of helping laundromats, and Midland is just one example. For more information about how Speed Queen can help you build the perfect passive income from a laundromat, check out this page.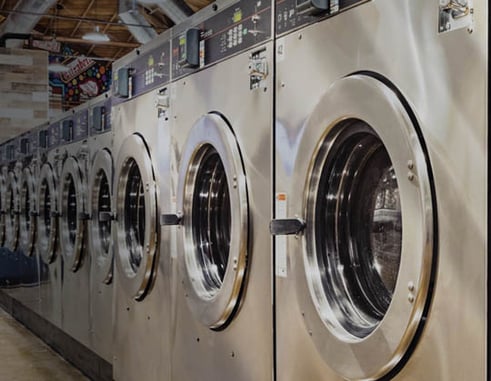 Want to find out how our commercial machines can help you?