Speed Queen machines are so popular, they've been flying out the door!
Here's what a Speed Queen warehouse should look like
Normally the warehouse of our Sydney distributor, FL Costello, is full of machines. It's about an acre of space, with machines stacked four or more high. This means we normally have between two and three thousand machines in stock.

Here's what our warehouse looks like now
Our machines seem to have grown wings during the first half of 2021, so our warehouses are beginning to look a little empty. We are now down from thousands to hundreds of washers and dryers! There has either been unprecedented levels of demand for our products, our Quantum control has gotten so advanced they managed to escape themselves.
Needless to say, if you are thinking of investing in a Speed Queen machine, better get in fast!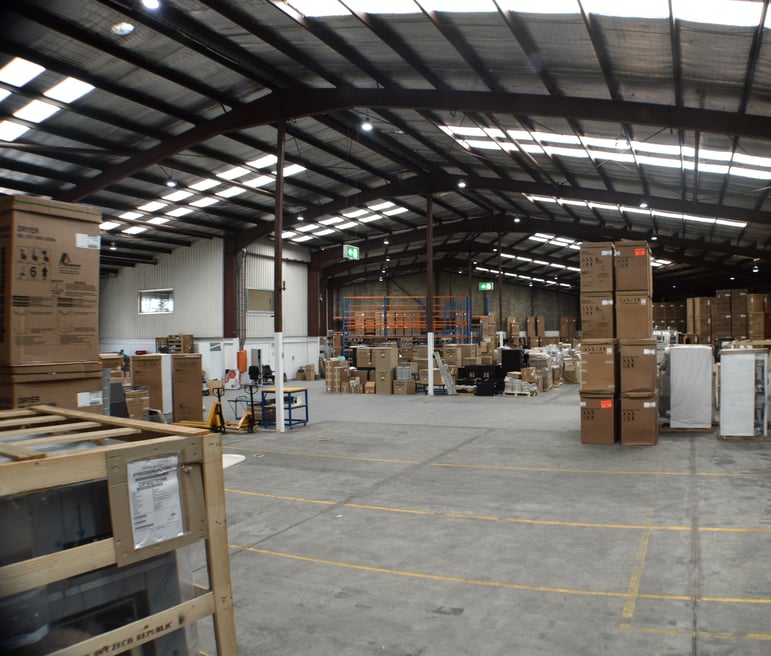 It doesn't matter where you are, from busy urban centers to some of the remotest places on earth - our customers have one thing in common. They need the toughest equipment available with the best service.
Because of this, it comes as no surprise why our machines have been flying off the shelves. Our products are some of the toughest on the market so our customers can feel safe to rely on them to give the perfect clean every time. But these machines aren't only tough, they are also jam-packed with the latest technological innovations in the laundry industry, making them simple and consistent to use!
Our official distributors are some of the best people and organisations in the commercial laundry industry. They have lifetimes of experience, and are more than happy to offer help or advice - they will sort you out.
Remember to get in quick! Before all the machines are gone!
Want to find out how our commercial machines can help you?