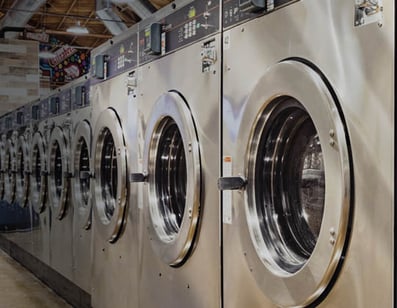 Three Reasons To Consider
The 3 critical benefits of an in-house laundry are too often overlooked by organisations that provide accommodation or hospitality services. These aren't just theory - we can prove them. We'll help run the numbers for your organisation and provide reference sites that you could use to see how your future operation could look.
1. REDUCE COSTS
When bringing laundry in-house, you start saving money on day one. That's even when factoring for lease or interest costs, the savings of in-house laundry vs outside providers is so significant. An investment in laundry equipment pays for itself in no time with savings of up to 40%.
2. MORE CONTROL
Get what you need, when you need it. Faster turnaround of your laundry means you can operate on reduced linen stock. Late deliveries of linen supplies will be a thing of the past - your laundry is under your control.
3. INCREASE QUALITY
With full chemical and programming control, you get the quality you require - not the quality your provider decides. Sanitise to your requirements and increase the lifespan of your linen and garments - you have the variables to control.
Why Speed Queen?
For over 100 years we have done nothing but laundry. Nobody knows laundry like we do. Our equipment is built to stand the test of time. We choose the very best local specialists in Australia to provide advice and expertise - from laundry flow and configuration to programming and maintenance. When you choose Speed Queen, you don't just get a machine. You get laundry expertise.
We have helped countless Australian businesses save money and improve quality by bringing their laundry in-house. Whether in Sydney, Brisbane, Melbourne or Perth... or anywhere else in Australia for that matter, we have local people who can give you the right advice.